The soccer camp's main objective is to provide a safe, fun, and overall amazing experience for every athlete who joins the program. Erin Mills Soccer Club has partnered with Future Soccer and SoccerSoul, companies that have parternships with many major professional soccer clubs in Portugal – FC Porto, S.L. Benfica, C.D. Feirense, F.C. Famalicão, and Leixões S.C., to name a few.
There will be four friendly matches with four of these teams (of equal or reasonably close age group) where players will play at the professional clubs' training grounds against them. Friendly matches against teams like these are not only great development experiences for players, but also amazing showcasing opportunities as well. These professional soccer clubs are very competitive and play in the most prestigious international youth competitions across the globe.
Camp participants will spend 7 days in Portugal at the HF Tuela Hotel, a nicely located hotel in the city of Porto. The hotel provides security, comfortable and clean bedrooms, and a common dining area.
The Portugal Camp program goes beyond the scope of just facing off against top level professional soccer clubs; it includes visits and events to maximize the entertainment of players. Players will visit the famous five bridges at the Ribeira of Porto, a live soccer match, Porto Central Park, Crystal Palace, the city of Braga, Bom Jesus De Braga, Guimaraes Castle, Serralves Gardens, a day of Padbol (a fun sport that is well known in Europe), as well as downtown Porto and surrounding malls. The visits planned will give players the opportunity to learn more about Portugal and the Portuguese culture.
If a team is registered together, their coach will also accompany them on the trip and assist in the training and development.
Ready for an experience of a lifetime?
Stay tuned for our next camp
All You Need to Know
Included in the Portugal Camp
---
Airfare round-trip (Toronto – Porto) (Porto – Toronto)

Ground Transportation (Airport – Hotel, Hotel – Games & Events, Hotel – Airport)

Events / Entertainment (Live Soccer Match and City Tours)

Accommodation (Hotel)

Food and Beverage (ALL INCLUSIVE)

Four friendly matches against professional soccer club's youth teams

Video / Photos (Covering all training sessions, events, and all matches)
---
Partners
---
Erin Mills SC partnered with Future Soccer and SoccerSoul in order to provide the best experience for international players within Europe.
Future Soccer Inc. is a sport management organization that offers a full-service platform to clubs, players, coaches, scouts, and managers. They specialize in representation, video editing, camps, and clinics. Their goal is to consistently exceed the expectations of their clients. They strive to provide the most incredible opportunities to each of their clients, providing them with exposure and opportunities across the globe.
SoccerSoul is an agency that specializes in career management for top level soccer players. SoccerSoul strongly supports all the athletes and coaches that they represent, satisfying them to the fullest. The secret to their success, is their passion and joy they put into everything they do. From identifying talented athletes, to placing them in professional clubs, SoccerSoul presents the best solution for each athlete to achieve their goals the most effective way.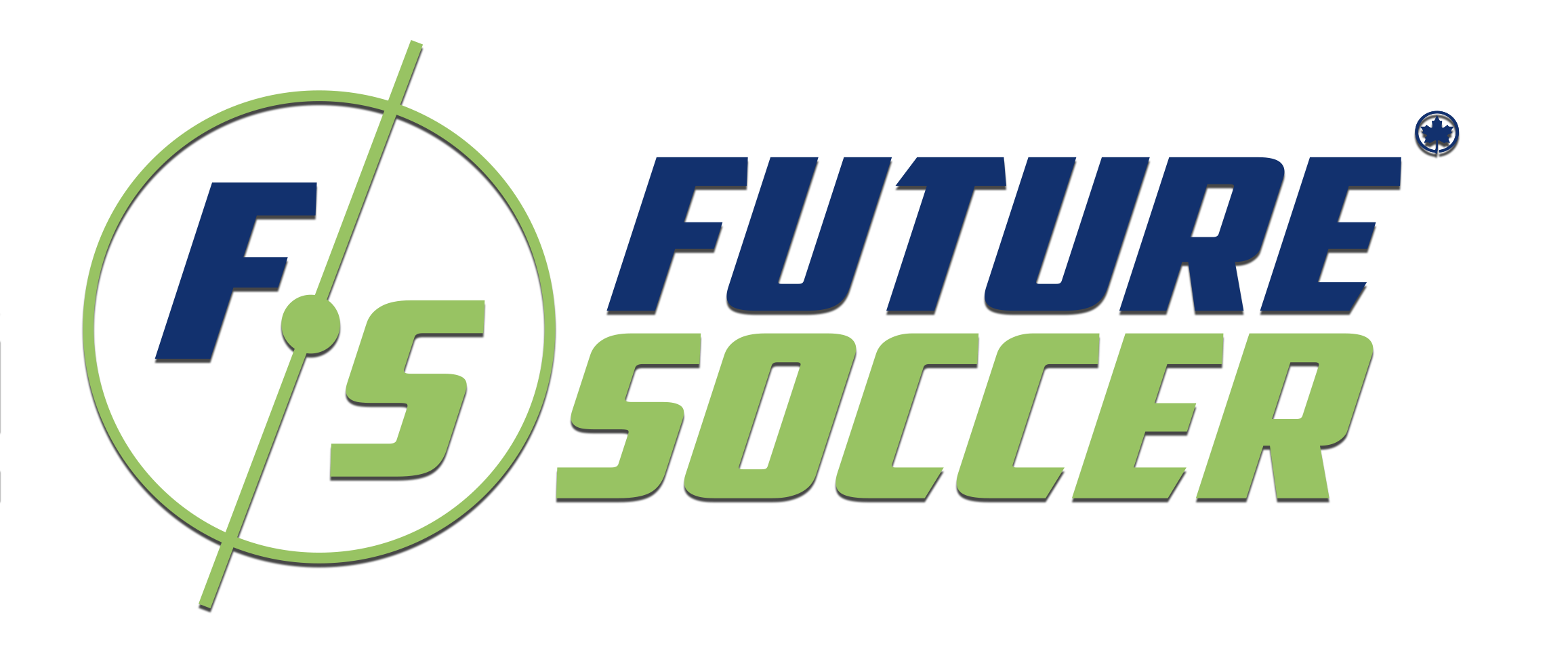 ---
Flight and Ground Transportation
---
Airfare Round-Trip
One of the many great advantages of our program is that we can include round-trip airfare in the final price. In most cases, other sporting events companies do not include airfare in their price at all, and it is the responsibility of the participants or their soccer clubs to look for tickets and book them on their own. This provides a major convenience to clubs, participants, and their families.
Participants will leave the Toronto Pearson International Airport (YYZ), and will arrive at the
O Porto Airport (OPO) in Portugal. There will be one program coordinator at Toronto Pearson International Airport (YYZ) to gather all participants, organize everything, and accompany them to Portugal.
Registrants have the option of booking their own flights, but will be responsible for their own traveling if that is the case. Flight arrival times in Portugal must be made known to Future Soccer prior to the Portugal Camp in order to accommodate athletes with ground transportation.
Ground Transportation
There will be a bus or vans upon the athletes' arrival in Portugal. The bus / vans will transport players from the Airport to the HF Tuela Hotel, and will also be the vehicle of transportation for sight-seeing events and friendly matches.
---
Events and Entertainment
---
During their free time, players will have additional activities planned. They will expereince a love soccer match, (Liga NOS -- Portugal First Division), visit the famous five bridges at the Ribeira of Porto, Porto Central Park, Crystal Palace, the city of Braga, Bom Jesus De Braga, Guimaraes Castle, Serralves Gardens, a day of Padbol (a fun sport that is well known in Europe), as well as downtown Porto, and malls.
The fun however is not just limited to the athletes! Accompanying parents will have a different itinerary planned. Besides going to the same places as the players, there will be additional attractions, not limited to: famous Porto wine tasting, caves of Porto, Foz do Porto, Dona Elvira restaurant (prestigious restaurant in Braga). On the last full day in Portugal parents will have a free day to enjoy the city of Porto and its beautiful surroundings.
---
Accommodations
---
HF Teula Porto Hotel is well known for accommodating the Portuguese National Youth Team when playing as guests in Porto.

Both double and triple rooms include: air conditioning, refrigeration, comfortable beds, bathroom, television with cable, desk and WIFI.

Players will have a daily buffet-style breakfast at the hotel

The hotel is located in a strategic part of Porto; it is right beside the Bom Sucesso's Market, and located just off of the main highway of the city, making it easy to travel.
---
Food / Meals
---
Food and beverages are ALL INCLUSIVE FOR PLAYERS. Players will be provided with three meals per day – breakfast, lunch, and dinner.

A buffet-style breakfast will be provided at the hotel

Lunch and dinner will be provided by restaurants that we have partnered with, and / or mall food courts.

These restaurants include:

Galispo Restaurant

Cantinho dos Bragança

Pizzaria Antonio Mezerro

Leitão do Zé

Dona Elivira

Capa Negra – Francesinhas

Mr. Binho – Sushi

Marisqeira o Rijo

O Robalo

L' Kodac A Tasca do Zé

FOR PARENTS, the food will be paid for at their own expense. Portugal is very famous for its gastronomy, and we aim to provide the best experience for the accompanying parents.
---
Friendly Matches
---
Future Soccer and SoccerSoul have many professional Portuguese soccer clubs as partners. Depending on scheduling and availability, they could provide friendly matches against four of these teams:
FC Braga

FC Famalicao

FC Porto

Feirense SC

Leixoes SC

Boa Vista FC

Guimaraes FC

Tondela FC

Moreirense FC

Rio Ave FC

Aves FC

Vizela FC
---
Videos / Photos
---
All friendly matches will be videotaped by a professional video-media company.

Photos & videos will also be taken during the entire program and will be uploaded to our social media and website gallery (with consent).

Aside from the photos and videos allowing players to look back and remember their wonderful experience in Portugal, they are also very useful for scholarship & professional showcase opportunities.
---
Program Benefits
---
Have access to invaluable showcasing opportunities with the top professional soccer clubs in Portugal

Gain international soccer experience

Develop new soccer skills and progress old ones

Learn different styles of play

Get to know other participants and match opponents

Play at the most developed training grounds in Portugal against top professional clubs' youth academies

Receive footage of the Portugal Camp with all games recorded (individual highlight reels are available at extra cost).

Build stronger team chemistry by the end of this amazing experience

Gain a new eye-opening perspective on soccer and life

Visit a beautiful country such as Portugal

Learn a new culture and way of life

Learn valuable life lessons and skills related to independence, teamwork, motivation, discipline, and passion
---
Registration & Cost
---
Application Procedure
Fill out and complete the Future Soccer Portugal Camp Registration Form
Submit the non-refundable deposit to Erin Mills Soccer Club
The remaining balance must be paid in full by the deadline date
Full Payment Deadline: TBD. Depending on program's start date
We strongly encourage early applications to ensure availability
Payment Information
Program Cost and Dates
Dates: Depends on desired period requested by each team
Cost: Depends on number of players, services included, and number of parents
Cost: With Airfare: Rates vary, contact Erin Mills Soccer Club or Future Soccer for more information
Extra money for additional meals, souvenirs, and spending money is recommended
Upon receipt of your application and deposit, we will confirm your acceptance into the program.
All applicants must also be sure to have a current passport. Non-Canadian citizens with residency in Canada must also have a current passport. Passports must have a minimum of six months prior to expiration.
---
Porto & Region
---
Porto is the second largest city in Portugal, and is located along the beautiful Douro River. This bright and vibrant city is quickly becoming one of Western Europe's most sought-after tourist destinations. Porto maintains its rich history, while also offering a new exciting nightlife. The friendly culture and cobbled-street charm, along with the ancient architecture will be sure to inspire any visitors. There is much to see and experience when visiting the diverse and exciting city of Porto, Portugal!
---
---